Steer the global rice industry toward sustainability
Each SRP member is committed to their important role of addressing the global rice sector's sustainability challenges – because it takes a passionate network to bring transformative change to an entire industry. Join us in shaping the future of rice.
SRP Membership Manual Program
Why become an SRP member?

Be a key decision maker
Help shape SRP's strategies, programs, and policy advocacy. Members have the right to become eligible for election to the SRP Executive Board, voting rights at Annual Plenary and General Assembly Meetings, and the right to participate in and lead Technical Committees or Task Forces.

Connect with SRP's multi-stakeholder network
Network with actors in rice value chains. Capture opportunities for funding partnerships, business, and collaborative action for sustainable rice.

Receive valuable insight from collaborative research
Leverage the outcomes of collaborative research that would otherwise be costly to conduct independently. Gain access to all of SRP's organizational materials.
Access SRP tools and technical support
Gain preferential access to SRP tools, as well as shared expertise to support your strategy delivery. Receive support from the SRP Secretariat.
Engage in sustainability projects that drive impact
Take part in collaborative initiatives and projects at the national, regional, and global levels. Provide input to ensure efficient delivery of SRP programs.

Make measurable contributions to your sustainability commitments
Contribute to the 2030 Agenda for Sustainable Development, increasing visibility and recognition for your organizational commitment to sustainability.

Secure marketing and communication support from SRP
Have visibility on the SRP website, including organizational profile and web links to member sites. Receive the right to use the SRP Organizational Logo on corporate communication collaterals as per our Brand Manual.
Who are SRP members?
Our membership base includes the following constituencies. Each represents distinct interests and stakeholder perspectives.
Member Directory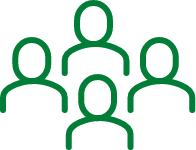 Public sector
Government, UN and intergovernmental agencies, public research institutions
Supply chain actors
Producer organizations, upstream supply chain actors, business associations, and retailers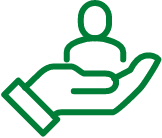 Service, input & equipment providers
Verification bodies, input companies, ICT providers, knowledge partners, financial institutions, trading platforms, and equipment suppliers

Civil society organizations
Advocacy and grass-roots community-based organizations
Member Commitments
SRP membership underpins an organization's commitment to promote smallholder livelihoods and sustainability in the global rice sector. View our member commitments
01
Support SRP's vision, mission, goals, objectives, and activities.
02
Contribute financially and/or in-kind according to their resources and/ or expertise
03
Develop and implement within their own organizations plans of action to support the SRP's vision, mission and goals
04
Actively and constructively communicate and support the SRP's process and implementation of projects, while adhering to relevant SRP policies and guidelines
05
Operate transparently and keep the SRP Secretariat regularly updated on plans, activities, and outcomes of their initiatives in promoting resource efficiency and sustainable trade flows in the global rice sector.
06
Follow the principles of transparent, consensus-based decision-making and ensure that all substantive external communications regarding SRP are fair and truthful.
07
Comply with all policies and guidance issued by the Secretariat in all external communications regarding SRP, including those relating to membership, use of any on-pack and off-pack SRP-Verified labels and claims.
08
Rigorously uphold the pre-competitive principle in all SRP-related communications with other members and external stakeholders in compliance with the relevant provisions of Antitrust and Competition laws as applicable.
09
Register all SRP-related projects with the Secretariat and provide regular updates on activities and impacts.
10
Fully comply with SRP's Policy on Intellectual Property Rights on ownership of intellectual assets co-created by members, employees, consultants, and service providers as part of the organization's mandate as a multi-stakeholder alliance operating in a pre-competitive space.
11
Submit an Annual Report of their organization's activities and practical results achieved, supporting the goals of the SRP.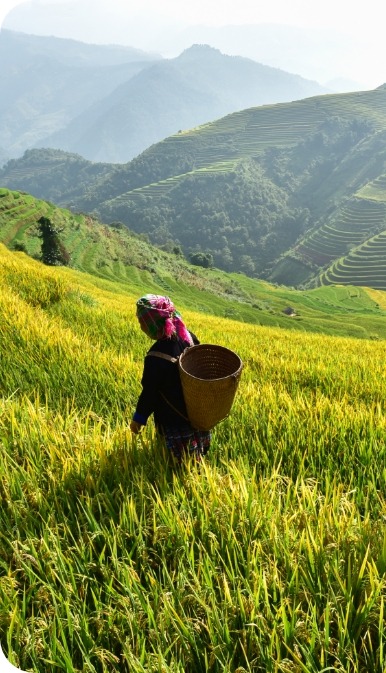 Become an SRP Member
Leave your details and our Membership Team will get in touch with you to discuss next steps. For more information about the SRP membership, please also read the SRP Membership Manual Programme.
Member Directory
Search our over 100 institutional members from public and private sector stakeholders, research and financial institutions, and NGOs. Only active SRP members are listed. Download the SRP member list

Africa Rice Center
Côte d'Ivoire

Agricultural Food and Marketing Association for Asia and the Pacific (AFMA)
Thailand
www.afmaasia.org

Agrocolor, S.L.
Spain
www.agrocolor.es

AgroFrontera
Dominican Republic
www.agrofrontera.org

Al-Wahab Rice Mills (Pvt) Ltd
Pakistan
www.alwahabrice.com

Alliance for Water Stewardship
United Kingdom
www.a4ws.org

Amiha Agro Pvt. Ltd.
India
www.amihaindia.com
Asian Center of Innovation for Sustainable Agriculture Intensification, Asian Institute of Technology
Thailand

Association for Gender Awareness & Human Empowerment (AGAHE)
Pakistan
www.agahe.org.pk

Atlas Foods Private Limited
Pakistan
www.atlasfoods.org
Bangsue Chia Meng Rice Mill Co. Ltd
Thailand

BASF SE (Agricultural Solutions)
Germany
https://agriculture.basf.com/global/en.html

Battambang Rice Investment Co Ltd
Cambodia
www.battambangrice.com

Bayer
Singapore
www.bayer.com/en/agriculture

BENEO-Remy
Belgium
www.beneo.com
Castor River Inc.
United States
www.castorriverfarms.com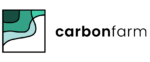 CarbonFarm Technology
France

Center for Fertilization and Plant Nutrition
Israel
www.cfpn.center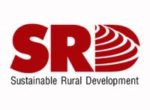 Center for Sustainable Rural Development
Vietnam
www.srd.org.vn

Centre of Excellence on environmental strategy for GREEN business (VGREEN)
Thailand
www.vgreenku.com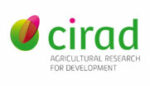 CIRAD (Agricultural Research Centre for International Development)
France
www.cirad.fr/en
Clarmondial AG
Switzerland
www.clarmondial.com

Control Union Co., Ltd.
Vietnam
www.petersoncontrolunion.com

Core CarbonX Solutions Private Limited
India
www.corecarbonx.com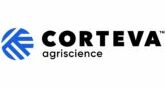 Corteva Agriscience
Singapore
www.corteva.com
Deptartment of Agriculture / PhilRice, Philippines
Philippines
www.philrice.gov.ph

Deutsche Gesellschaft für Internationale Zusammenarbeit GmbH (GIZ)
Germany
www.giz.de
info@giz.de

Ebro Foods
Spain
www.ebrofoods.es/en

Ecocert
France
www.ecocert.com

EURICOM S.p.A.
Italy
www.euricom.it

Fairtrade International
Germany
www.fairtrade.net

Farm Angel Pte. Ltd.
Singapore

Fatima Rice Mills Limited
Pakistan
www.fatimarice.com.pk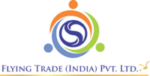 Flying Trade India Private Limited
India
http://ftgplc.in/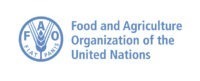 Food and Agriculture Organization of the United Nations
Thailand
www.fao.org

Foodtech Solutions (Thailand) Co., Ltd.
Thailand
www.fts.bio/en

Galaxy Rice Mills (Pvt) Ltd
Pakistan
www.galaxyrice.com/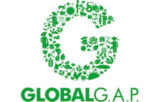 GLOBALG.A.P.
Germany
www.globalgap.org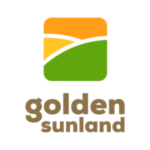 Golden Sunland
Singapore
www.facebook.com/goldensunland

Grameen Foundation, USA
United States
www.grameenfoundation.org
Grimp Shwebo Rice Mill
Myanmar (Burma)
www.grimpshwebo.com
www.facebook.com/grimpshwebo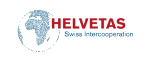 HELVETAS Swiss Intercooperation
Switzerland
www.helvetas.org
Hla Taw Land Company
Myanmar (Burma)
www.facebook.com/fivediamondmdymm

Indonesian Center for Food Crops Research and Development
Indonesia

Institute of Policy and Strategy for Agriculture and Rural Development
Vietnam
www.ipsard.gov.vn
www.ipsard.gov.vn/news/DefaultE.asp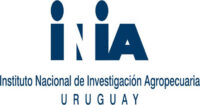 Instituto Nacional de Investigacion (INIA) Uruguay
Uruguay
www.inia.uy

International Centre for Research in Agroforestry (ICRAF) aka World Agroforestry Centre
Kenya
www.worldagroforestry.org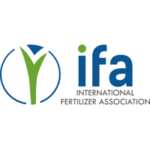 International Fertilizer Industry Association
France
www.fertilizer.org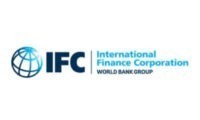 International Finance Corporation
United States
www.ifc.org
International Potash Institute
Switzerland
www.ipipotash.org

International Rescue Committee, Inc
United States
www.rescue.org

International Rice Research Institute (IRRI)
Philippines
www.irri.org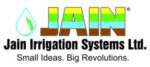 Jain Irrigation Systems Ltd.
India
www.jains.com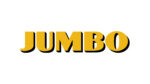 Jumbo supermarkten BV
Netherlands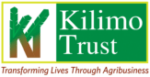 Kilimo Trust
Uganda
www.kilimotrust.org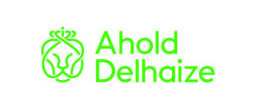 Koninklijke Ahold Delhaize NV
Netherlands
www.ahold.com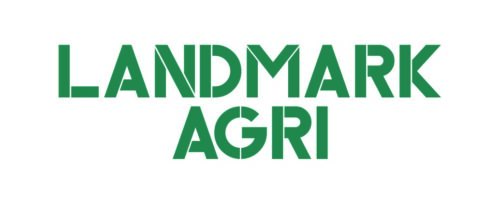 Landmark Agri Exports Private Limited
India

Lidl Stiftung & Co KG
Germany
https://info.lidl/en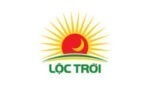 Loc Troi Group Joint Stock Company
Vietnam
www.loctroi.vn

Lok Sanjh Foundation
Pakistan
www.loksanjh.org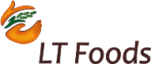 LT Foods Limited
India
www.ltgroup.in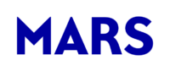 Mars Food
Belgium
www.marsfood.com

Matco Foods (Pvt) Ltd
Pakistan
www.matcofoods.com

Meskay & Femtee Trading Company (Pvt.) Ltd.
Pakistan
www.mft.com.pk

Ministry of Agriculture and Rural Development, Vietnam
Vietnam
www.mard.gov.vn
Ministry of Agriculture, Forestry & Fisheries, Cambodia
Cambodia
https://web.maff.gov.kh
Natcap Sustainable Solutions
Brazil
www.natcap.com.br

Network for Aquaculture Centres in Asia and the Pacific (NACA)
Thailand
www.enaca.org

NetZeroAg Ltd (NZA)
United Kingdom
www.netzero-ag.com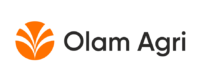 Olam Global Agri Pte Ltd
Singapore
www.olamgroup.com
Orillion
New Zealand
www.orillion.com
Pakistan Agriculture Research Council
Pakistan
www.parc.gov.pk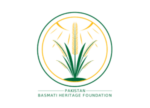 Pakistan Basmati Heritage Foundation
Pakistan
www.facebook.com/pakistanbasmatiheritagefoundation

Partners in Prosperity Society
India
www.pnpindia.in

Peterson Projects and Solutions Asia
Singapore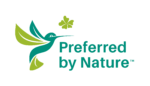 Preferred by Nature F.M.B.A
Denmark
www.preferredbynature.org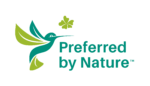 Preferred by Nature OÜ
Estonia
www.preferredbynature.org

Quality Certification Services
United States
www.qcsinfo.org

Rural Education & Economic Development Society (REEDS) Pakistan
Pakistan

Rice Department of Thailand
Thailand
www.ricethailand.go.th/main.php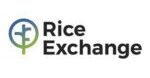 Rice Exchange
Singapore
www.dcx.group/trade/rice-exchange
RICE TILLER – Cheshinovo
North Macedonia

Rikolto
Belgium
www.rikolto.org

Riso Gallo
Italy
www.risogallo.it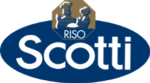 Riso Scotti S.p.A.
Italy
www.risoscotti.it

Sansom Mlup Prey Organization (SMP)
Cambodia
www.SansomMlupPreyKH.org
info@smpcambodia.org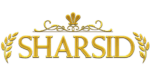 Sharsid Overseas Pvt. Ltd.
India

Shwe Oo Wai Rice Mill
Myanmar (Burma)

Solidaridad Network Asia Limited
Hong Kong SAR China

Straw Innovations Ltd.
United Kingdom
www.strawinnovations.com

SunRice
Australia
www.sunrice.com.au

Supreme Rice Mills (Private) Limited
Pakistan
www.supremericemills.com

Swisscontact
Cambodia
www.swisscontact.org

Syngenta
Singapore
www.syngenta.com
U Aung Myint Rice Mill
Myanmar (Burma)
U Aung Naing Win Huller Rice Mill
Myanmar (Burma)
U Kyaw Myint Huller Rice Mill
Myanmar (Burma)
U Mya Aye Harlar Rice Mill
Myanmar (Burma)
U Myo Min Tun Huller Rice Mill
Myanmar (Burma)
U Win Bo Trading
Myanmar (Burma)

UN Environment Programme
France
www.unep.org

UN Women
Thailand
www.unwomen.org
Veetee Rice Ltd
United Kingdom
www.veetee.com

VSO Cambodia
Cambodia
www.vsointernational.org/our-work/where-we-work/cambodia

Westmill Foods Co Ltd
United Kingdom
www.westmill.co.uk

Wildlife Conservation Society (CAM)
Cambodia
www.wcs.org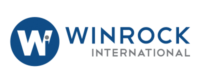 Winrock International
United States
www.winrock.org

World Business Council for Sustainable Development
Switzerland
www.wbcsd.org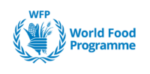 World Food Programme
Thailand
www.wfp.org

WWF Pakistan
Pakistan
www.wwfpak.org